Site was last updated on 18 March 2017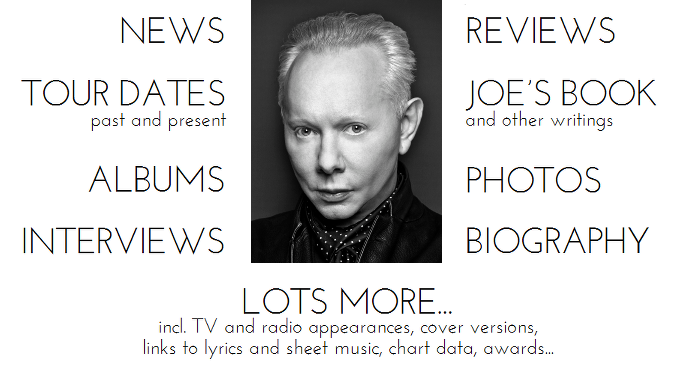 News | Tour dates | Albums | Interviews | Reviews | Joe's book | Photos | Biography | Lots more | About us | Contact | Site map

---
Welcome to the Joe Jackson Archive. This website is a fan-based project collecting all available information on the British musician, singer, composer and author Joe Jackson. The official website, run by Joe and his management, can be found here:

www.joejackson.com. To find out more about this website, see the About us page.
---
Most recent news about Joe Jackson
Joe announces tour dates in the US for summer 2017: Read more
Additional Canadian date: Montreal: See here
Additional Canadian date: Toronto Jazz Festival: See here
Additional US date: Milwaukee Summerfest: See here
US and Canadian tour in summer 2016: See here
Radio broadcast of recent Munich concert: Read more
Joe received award in Germany: Read more
Two Joe Jackson 'Fast Forward' concerts to be broadcast: Read more
---
What's new in this Archive?
See the full list of updates



Copyright © 1995-2017 The Joe Jackson Archive