Works of art inspired by Joe Jackson's music
This page was last updated 19 June 2005. To send additions/corrections go to the contact page.
---
South African artist Susan Smuts has created a series of paintings inspired by the music of Joe Jackson. They were exhibited 5-29 April 2005 under the title "Sacred Circle – In the company of lights" at

Alette Wessels Kunskamer, an art gallery in Pretoria, South Africa.
Here's an example: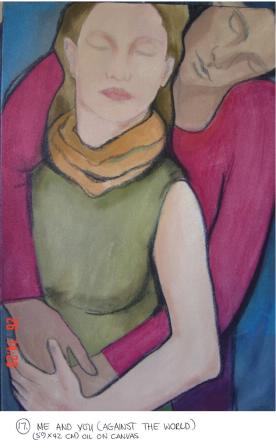 ---
Back to Main index
---
Copyright © 1995-2011 Andreas Wostrack. All rights reserved.