Latest Joe Jackson news
This page was last updated 23 April 2017. To send additions/corrections go to the contact page.
---

Special vinyl single for Record Store Day 2017

On Record Store Day, 22 April 2017, a special 10-inch white vinyl single was released – in the UK, Germany, France, and possibly other countries – with a live version of 'Fools In Love' on the A-side and the cover version 'Music To Watch Girls By' on the B-side. Both live recordings were taken from the 2010 tour. The A-side was temporarily available for download from Joe's official website, the B-side was previously unreleased.

Joe announces tour dates in the US for summer 2017
As Joe announced on 2 March 2017 via Facebook and Twitter, the Fast Forward Tour will continue. Joe and the band will be playing at Wolf Trap in Vienna, Virginia, on 10 June 2017. Mavis Staples will open the show. More summer tour dates in the US are to follow.
For details see the following page: Upcoming concerts
Joe Jackson's Munich concert on German radio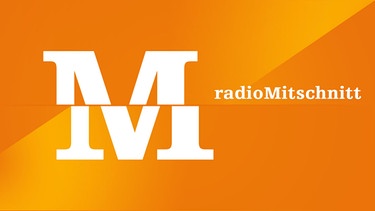 Joe's concert in Munich of 2 March 2016 was recorded by Bayerischer Rundfunk and will be broadcast on Easter Sunday, 27 March 2016, from 15:05 to 16:00 CET on Bayern 2 in their radioMitschnitt series. You can receive Bayern 2 in parts of Germany on FM, DAB+ or cable, throughout Europe via satellite, or you can listen online.
(source: BR website)
Joe received award in Germany
In January 2016, Joe Jackson was one of the recipients of the B.Z.-Kulturpreis, a cultural award by the Berlin newspaper B.Z. During the award ceremony, which took place on 20 January at the Haus der Berliner Festspiele, the recipients were honoured by musical performances. In Joe's honour, the Athenäum Quartet of the Berlin Philharmonic played Beethoven's string quartet no. 6.
Here's an excerpt from the press release (my translation):
For the 25th time B.Z., Berlin's newspaper with the highest circulation, honours outstanding persons who have contributed through their work to Berlin's cultural and artistic diversity. [...] Another award goes to the British musician Joe Jackson. The statement of the B.Z. editors says: "On his latest album 'Fast Forward', our city played an important musical role. On it the song 'If I Could See Your Face' was addressed to the brothers of the murder victim Hatun Sürücü".
Here's an official video about the B.Z.-Kulturpreis Gala. At 2:25 you can see Joe's very short 'acceptance speech'.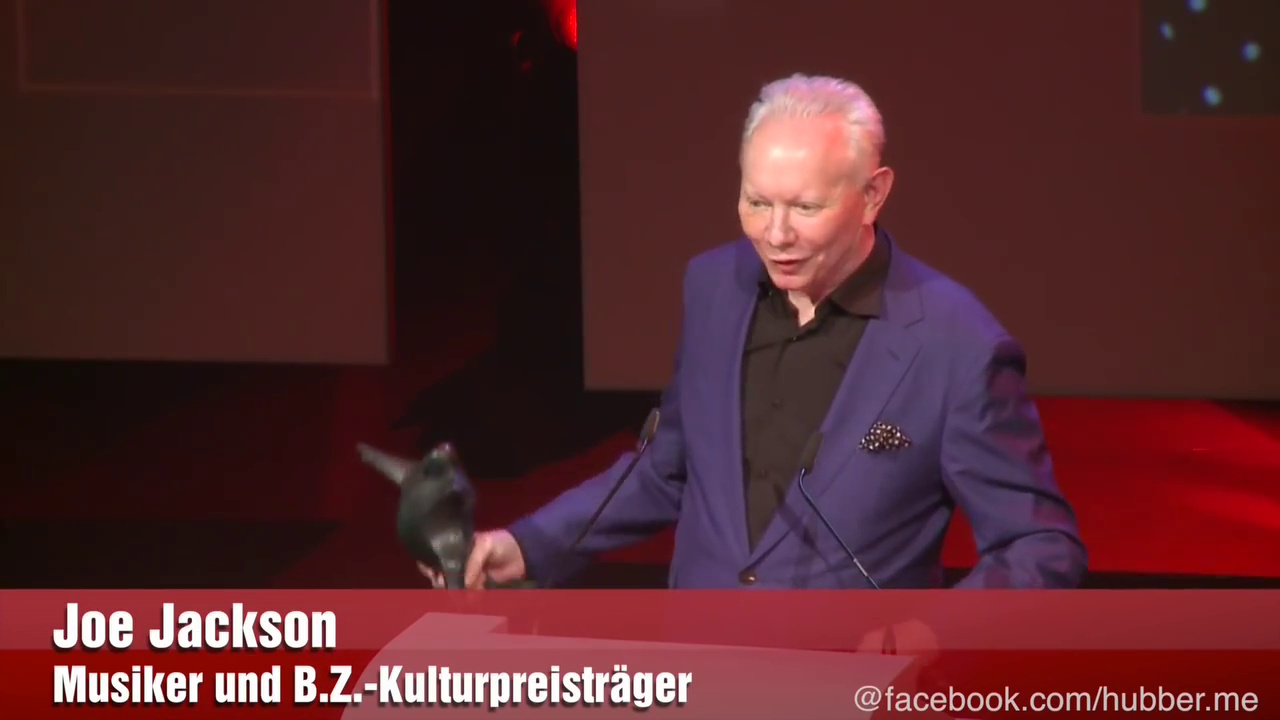 And here are some photos from the event: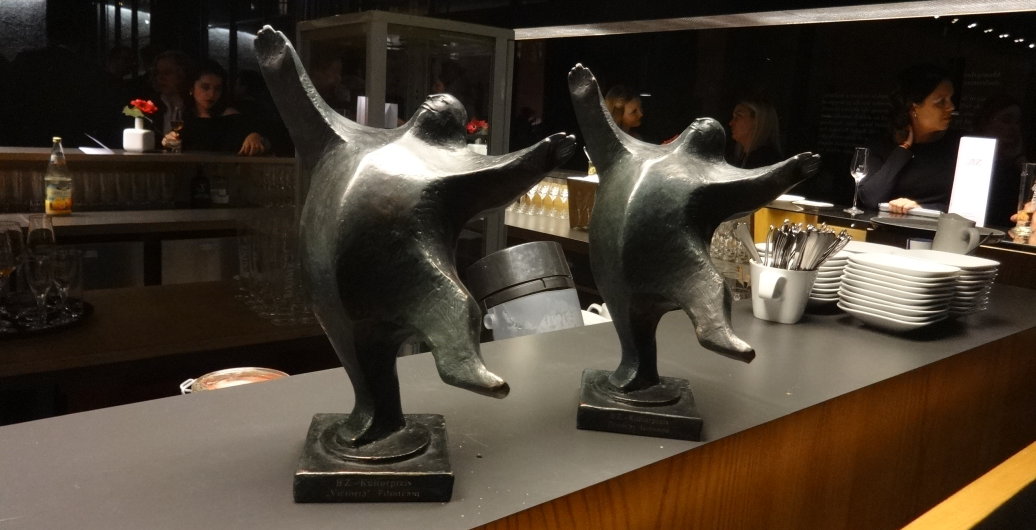 (source: B.Z. website and others)
Recent Joe Jackson concert on US TV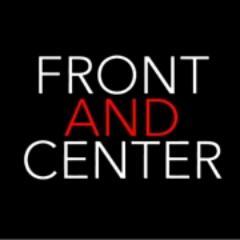 The concert at New York's Iridium on 17 September 2015 will begin airing in the Front and Center series on National Public television from 11 January 2016. Check local listings for air date/times
(source: 'Front and Center' website)
European leg of 'Fast Forward' tour announced
See the following page: Upcoming concerts
Two Joe Jackson 'Fast Forward' concerts to be broadcast
Before the start of the 'Fast Forward' tour proper, Joe Jackson has played two shows in small New York venues which were both recorded for subsequent broadcast.
The unnanounced (invitation-only) show on 24 September at New York's The Cutting Room was recorded by the US public radio station WFUV, to be broadcast on Thursday, 1 October 2015, 20:00-21:30 EDT in WFUV's 'FUV Live' series.
The concert at The Iridium on 17 September was filmed for the new season of US TV show Front and Center, to be broadcast in January 2016 by PBS stations across the US.
The 'Fast Forward' tour proper will kick off on 29 September with a concert at Seattle's Neptune Theatre.
(sources: WFUV and 'Front and Center' websites)
News on the upcoming album and tour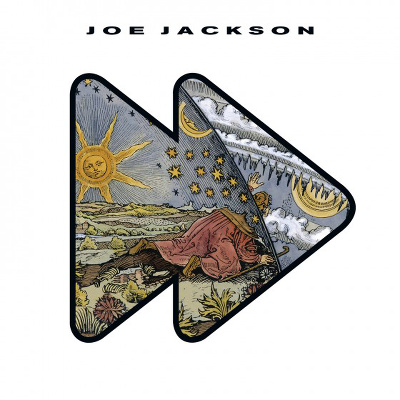 Joe's new album will be entitled Fast Forward and will be released on 2 October 2015. You can hear a first song from the album, 'A Little Smile', on the start page of Joe's official website.
[UPDATE:] A second song, the title track 'Fast Forward', is previewed by Stereogum.
North American tour dates can be found on this page: Upcoming concerts. A European tour is planned for early 2016.
[UPDATE:] A concert on 17 September 2015 at The Iridium, New York, will be filmed for the Front and Center TV show.
A lot more details can be found on this page on Joe's official website.
Here is the album's track list:

New York:
1. Fast Forward
2. If It Wasn't For You
3. See No Evil (Television cover)
4. Kings Of The City
Amsterdam:
5. A Little Smile
6. Far Away
7. So You Say
8. Poor Thing
Berlin:
9. Junkie Diva
10. If I Could See Your Face
11. The Blue Time
12. Good Bye Jonny (Hans Albers cover)
New Orleans:
13. Neon Rain
14. Satellite
15. Keep On Dreaming
16. Ode To Joy
Here's an excerpt from Joe's official website (with some links added):
Fast Forward was produced and arranged by Jackson, and features four sets of four songs recorded in four different cities – New York, New Orleans, Berlin and Amsterdam – each with a different set of incredible supporting musicians.

Session 1: New York

Jackson has called New York home for many years. He recorded these tracks with Bill Frisell on guitar, Brian Blade on drums, his longtime bassist Graham Maby, and jazz violin star Regina Carter. Along with three originals including the album's title track, these sessions also feature a cover of Television's "See No Evil."

Session 2: Amsterdam

Distinguished by the most diverse instrumentation of the four sessions, Jackson is joined on these songs by frequent collaborators Stefan Kruger and Stefan Schmid from the band Zuco 103, the Concertgebouw orchestra, and the project's only guest vocalist, 14-year-old Mitchell Sink (from the cast of the Broadway musical "Matilda.")

Session 3: Berlin

Berlin is Jacksonís second home, and he recorded here with two expatriate American musicians: acoustic bass master Greg Cohen (Tom Waits, Ornette Coleman, Bob Dylan) and Tindersticks drummer Earl Harvin. These sessions produced the album's second cover, Jackson's modern English take on the 1930s German 'Kabarett' song "Good Bye Jonny."

Session 4: New Orleans

Jackson traveled to one of his favorite cities, New Orleans, to record with an all-local cast including three members of the funk band Galactic – drummer Stanton Moore, bassist Robert Mercurio, and guitarist Jeff Raines – and a horn section led by saxophonist Donald Harrison.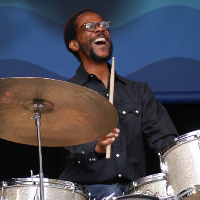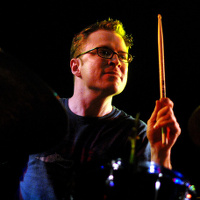 Earlier, some information had emerged about Joe Jackson's upcoming album. In the July edition of his music blog WILT, Joe mentioned in passing:
On my new project I've been privileged to work with two of the absolute best [drummers] around today, Brian Blade and Stanton Moore.
It turned out that Stanton Moore, of the band Galactic, had already spoken about his recording session with Joe in an interview with Glide Magazine, published in February:
Galactic just did a session with Joe Jackson [...] He came to New Orleans to record with Robert Mercurio, our bass player, and Jeff Raines, our guitar player. [...]
– Working with Joe Jackson, was that for an upcoming album heís doing?
– Yes, I donít know when itís coming out but heís doing four different sessions, four different sets of four songs, each recorded in a different city with different musicians. So itís Berlin, Amsterdam, New York and New Orleans.
Picture credits:
Left: "Brian Blade at MJF 2014" by Dbeck03 - Own work. Licensed under CC BY-SA 4.0 via Wikimedia Common
Right: "Stanton Moore GAT 2007" by Sam Friedman - Licensed under CC BY-SA 2.0 via Wikimedia Commons
Upcoming concerts

Joe will be participating in this year's 'Night of the Proms' concert series in Belgium and the Netherlands, alongside Basement Jaxx, Scala, Gavin DeGraw, Alexandra Arrieche and Fernando Varela.
He will perform a short selection of well-known songs, backed by a 67-piece orchestra, a choir and an 8-piece electric band.
The shows will take place on 13th, 14th, 20th and 21st November at the Sportpaleis in Antwerp. Then, on 27th and 28th November, they will take place at the Ahoy in Rotterdam.
See the page: Upcoming concerts.
(source: Joe's official website)


1980 concert to be released on CD+DVD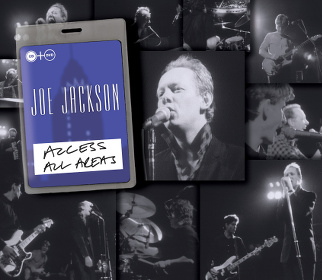 In early August, a concert from 1980 will be released by Edsel Records in the UK on CD+DVD. This is the concert from 27 August 1980 at the Theatre Royal, Nottingham, UK, which was subsequently broadcast on British television in ITV's "Rockstage" series. See this page for details.
(source: Demon Music Group)


Joe at SFJazz Gala
On 8 May 2015 Joe Jackson was a featured performer at a gala honouring Joni Mitchell with the 2015 SFJAZZ Lifetime Achievement Award. Joe played two songs solo at the piano: Big Yellow Taxi and Twisted. He also participated in the evening's grand finale.
You can find several reports on the event:

KQED, 10 May 2015


Haute Living, 11 May 2015


(sources: Joe's official website, KQED)


Joe in the studio again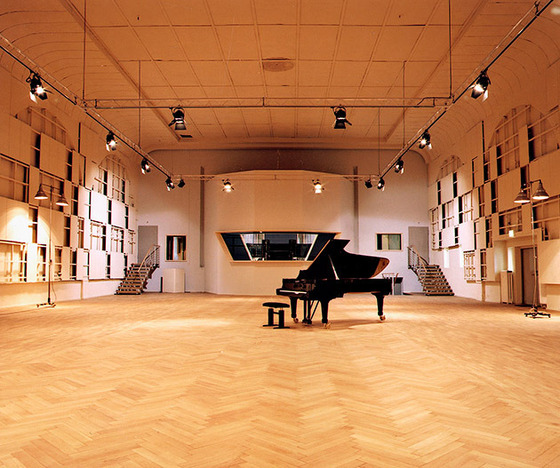 On 5 Dec 2014 Joe Jackson distributed the following short message via Facebook and Twitter:
"Recording new songs. Stay tuned."
along with a photograph from a recording studio – see left. (Please note that this picture is not one from Joe's current recording session. It probably dates from 2003.)
On 23 Jan 2015 Joe posted the following message on Facebook:
"Update: the recording phase of the new project is now complete. On to mixing. Stay tuned folks."
(source: Joe's Facebook and Twitter accounts)


Joe to appear on 'The Songs Of Beulah Rowley'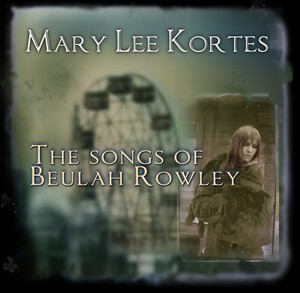 Joe has recorded piano for two tracks on the upcoming album by Mary Lee Kortes, better known to JJ fans as Mary Lee's Corvette, who opened for Joe on the Volume 4 Tour. For her project, called 'The Songs of Beulah Rowley', Mary Lee created not only the songs but also a complex background story of a fictitious Depression-era songwriter who died tragically young and unknown, and whose sheet music supposedly found its way into Mary Lee's family.
Mary Lee Kortes has now teamed up with producer Hal Wilner, and launched a PledgeMusic campaign to finish the project. Follow that link to get more information and also to preview the track 'Will Anybody Know That I Was Here' with Joe on piano.
(source: Joe's official website)


Joe contributes to 'Zuco Sound' album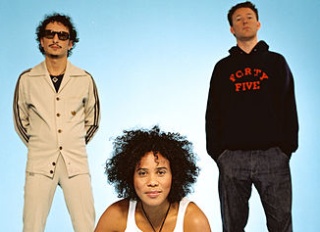 In April 2014, Joe spent a few days in Amsterdam, working at Electric Monkey studios, with Stefan Kruger and Stefan Schmid from one of his favourite bands, Zuco 103. The project is an offshoot of Zuco 103 featuring collaborations with various artists, to be released under the name 'Zuco Sound'.
Joe has contributed lyrics, vocals and piano to two songs, one of which also features Zuco vocalist Lilian Vieira. The album will probably appear around October.
(source: Joe's official website)
Background info: Zuco 103 had contributed to Joe's last album The Duke (on 'Perdido' and 'It Don't Mean A Thing'). Singer Lilian Vieira also joined Joe on stage during the Duke tour's three Dutch concerts.


Joe in New Orleans on 7 Nov 2013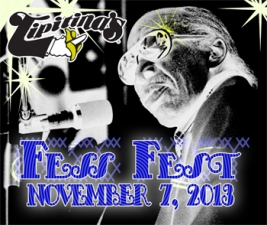 Joe will be making a special guest appearance at "Fess Fest" at Tipitina's in New Orleans next Thursday, Nov 7th.
The evening will pay tribute to the late great Professor Longhair, whose family home was devastated in Hurricane Katrina and remains in shambles. 100% of the proceeds will go toward rebuilding this historic home on Terpsichore Street for the Professor's family, who have been forced to rely on friends and family for housing since the disaster.
Other guest artists include actor/musician Hugh Laurie, as well as local NOLA greats Jon Cleary, Donald Harrison Jr., George Porter Jr., and others.
Duke concerts in 2013
All three concerts planned so far have been cancelled. It looks like there will be no tour in 2013.
The Duke Tour 2012
On 15 September Joe kicked off his tour in support of "The Duke", playing songs from that album and a selection of older material. Joe is touring with The Bigger Band, a six-piece ensemble, consisting of Regina Carter on violin, long-time Jackson collaborator, percussionist Sue Hadjopoulos, multi-instrumentalist and vocalist Allison Cornell, Jesse Murphy on bass, Adam Rogers on guitar, and Nate Smith on drums. This band also appeared on the US TV show "Late Night with Jimmy Fallon" on 13 July 2012. See here.
The list of US and European dates can be found on this page: The Duke Tour.
According to Joe's official website, the concerts run approximately 2 hours with no opening act.


---
Upcoming TV appearances
None at the moment
Upcoming radio appearances
None at the moment
---
New album "The Duke" out in June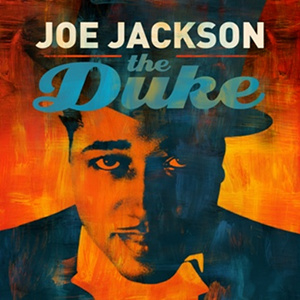 Joe's next album is a tribute to Duke Ellington (see

Wikipedia entry for Duke Ellington) featuring several guest artists (listed below).
The album, which will be released on 25 June 2012 in Europe and on 26 June in the US, consists entirely of Ellington compositions, with a mix of vocal and instrumental tracks. Recording took place last year in Amsterdam, Berlin and New York City.
Here's the track list:
| | | |
| --- | --- | --- |
| 1. | Isfahan (instr.) | |
| 2. | Caravan (vocals by Sussan Deyhim) | |
| 3. | I'm Beginning To See The Light / Take The 'A' Train / Cotton Tail (vocals by Joe Jackson) | |
| 4. | Mood Indigo (vocals by Joe Jackson) | |
| 5. | Rockin' In Rhythm (instr.) | |
| 6. | I Ain't Got Nothin' But The Blues / Do Nothin' Till You Hear From Me (vocals by Sharon Jones) | |
| 7. | I Got It Bad (And That Ain't Good) (vocals by Joe Jackson) | |
| 8. | Perdido / Satin Doll (vocals by Lilian Vieira) | |
| 9. | The Mooche / Black And Tan Fantasy (instr.) | |
| 10. | It Don't Mean A Thing (If It Ain't Got That Swing) (vocals by Joe Jackson and Iggy Pop) | |
Musicians playing on the album include violinist

Regina Carter; bassist

Christian McBride; guitarist

Steve Vai; drummer Ahmir 'Questlove' Thompson, sousaphone player Damon Bryson and guitarist Kirk Douglas of

The Roots; long-time JJ collaborators guitarist Vinnie Zummo and percussionist Sue Hadjopoulos; electronic musician

Kris Ingram Lanzaro; and string quartet

Ethel.
The album was recorded and mixed by

Elliot Scheiner.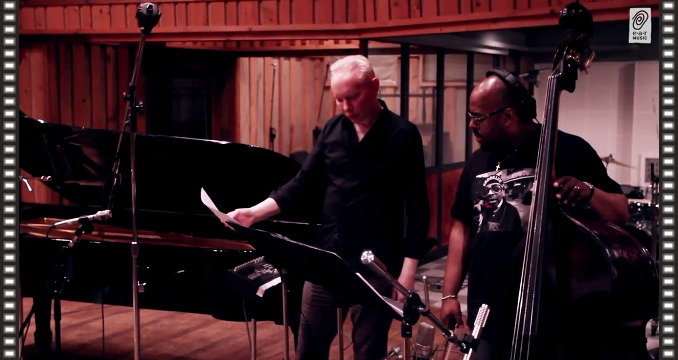 "Making of" documentary of The Duke album

Razor & Tie press release (with interview quotes from Joe)


Concert musical "Steppin' Out – Joe Jackson's Night and Day" comes to New York City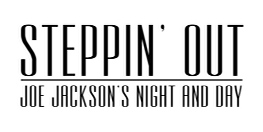 Following eight performances in Richmond, Virginia, in August 2012, the concert musical "Steppin' Out – Joe Jackson's Night and Day" will be staged in New York on 27 October 2012 at 7 PM at

The Underground.
It will be produced by JD Productions as part of their

N.E.W. Musicals series. The musical contains music and lyrics drawn from Jackson's two New York City-themed albums, the classic 1982 album Night And Day and its 2000 follow-up, Night And Day II.

For more information see


Blog for "Steppin' Out"


Review of the Richmond production


Another review of that production


Joe Jackson on "World Cafe" and "All Things Considered"


On Fri, 27 July 2012,

World Cafe will broadcast the interview with Joe Jackson (interviewed by David Dye), recorded on 17 May 2012 at the

12th Annual NON-COMMvention in Philadelphia, PA.
World Cafe can be heard on hundreds of National Public Radio (NPR) stations in the US.


You can listen to the show here






Furthermore, there will be an interview with Joe on

All Things Considered over the coming weeks.


Joe on Late Night with Jimmy Fallon

On Friday, 13 July 2012, Joe Jackson and the Bigger Band will perform on the NBC TV show

Late Night with Jimmy Fallon.


Future projects
Score for theatre piece "Stoker"
Joe has been scoring a theatre piece called "Stoker", based on the life of Bram Stoker, the author of the original "Dracula" novel (see

Wikipedia entry). According to JJ's manager Mike Maska "it's a great script and the music is very cool." It is not clear yet where and when this will be staged.
One week of workshops (not open to the public) took place in New York City in February 2007 and more were planned for the autumn of 2007.
"Stoker" is being shopped to theatre companies all around the US and there is interest from several different ones. It might be staged sometime later in 2011.
(Sources: Joe's management, Joe's official website)
New live album
The live album recorded in Europe during the Tour 2010 is called Live Music and the track list is as follows:


| | | |
| --- | --- | --- |
| 1. | Tomorrow's World | |
| 2. | Another World | |
| 3. | Still Alive | |
| 4. | Chinatown | |
| 5. | Sunday Papers | |
| 6. | Cancer | |
| 7. | Girl (Beatles cover) | |
| 8. | Inbetweenies (Ian Dury cover) | |
| 9. | Scary Monsters (David Bowie cover) | |
| 10. | Got The Time | |
| 11. | Steppin' Out | |
| 12. | A Slow Song | |
The recordings were made in Brest and Alençon (France), Amsterdam (Netherlands), Basel (Switzerland), and Cologne and Berlin (Germany). The release date is 3 June 2011 for Europe and 7 June 2011 for the US.
Blue Note compilation "Joe's Choice"

Joe Jackson was asked by Blue Note Records in the Netherlands to select his favourite jazz tracks. He selected a double CD with tracks from his favourite Blue Note artists, Horace Silver and Art Blakey. See Joe's Choice for further details.
The double CD was released in the Netherlands on 27 April 2011. Releases in other countries (US, CA, DE, BE, JP) are planned.
The Joe Jackson Band on Facebook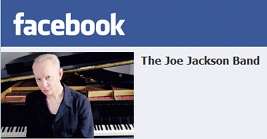 There is now an official

Facebook page of The Joe Jackson Band which includes a great 2010 Tour Diary written by Graham Maby (in the Notes section, accessible also without a Facebook account).
Please note: There are other Facebook pages using Joe's name and picture which are – as far as I know – not autorised by Joe Jackson, his band or his management.

Joe featured in Andrew Zuckerman's new book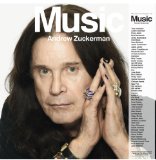 Joe is among the 52 artists featured in Andrew Zuckerman's new book, entitled

Music
, published by Abrams Books on 15 October 2010. You can find more details on a

special website for this book.

New live CD with BBC recordings


On 26 Jan 2009 a new live double CD entitled Joe Jackson At The BBC will be released in the UK. The source of these recordings are a BBC session from February 1979 and three concerts from 1980, 1982 and 1983. So far this seems to be a UK-only release.

---
Previous news
European tour 2010
Joe Jackson does a six-week tour in Europe between early October and mid November 2010.
For details see Tour 2010.
"Rain" interviews and reviews
New album "Rain" out in January 2008


Joe Jackson's forthcoming album will be entitled Rain and it will be released in Europe on 28 Jan 2008 (29 Jan 2008 in North America) on the Rykodisc label. Along with the CD containing ten new songs (see track listing) the release will include a bonus DVD directed and produced by Julie Gardner (the recording engineer who recorded the albums Volume 4 and Afterlife). With a running time of over 40 minutes, the DVD will feature recent live performance footage, behind-the-scenes footage and a rare television interview.
"We decided to let Julie Gardner, who we've worked with for years now," says Jackson, "to follow us around as we worked, playing a live show, rehearsing, and just talking about playing together and our long history together as band mates and just mates."
The DVD will consist of three live songs that Jackson performed at London's Islington Academy on 24 May 2007. The songs performed include "Invisible Man", "Wasted Time" and "Good Bad Boy", all of which appear on the forthcoming studio album.
Other DVD features include a rare interview on the German television show "Rockpalast", behind-the-scenes footage of Jackson with fellow band members Dave Houghton (drums) and Graham Maby (bass), footage of Jackson walking around Berlin, pointing out some of his favourite things about the city, plus footage of the band in the studio working on the new album.
The album was recorded in June 2007 in Berlin, Germany, at

Planet Roc Studios. (The studios are located in the

former broadcasting centre of East German Radio.)

(Source: press release)
Joe on Jimmy Kimmel Live!


On Wed, 14 May 2008, Joe Jackson will be the musical guest on the American late-night TV talk show Jimmy Kimmel Live!
Check your local listings for broadcast times.
See:

official website;

Wikipedia entry


Joe Jackson touring US and Europe in the summer of 2006
Joe Jackson went on tour with two of his original band members (Graham Maby on bass and Dave Houghton on drums) as the Joe Jackson Trio this June in the US and in Europe in July. He was touring just for the fun of it; there is no new album to promote.
See list of tour dates.
Joe Jackson in "The Greatest Game Ever Played"


Joe Jackson has a brief credited on-screen appearance in the new film

The Greatest Game Ever Played as a piano player in an East London pub.
The film, which premiered in the US on 30 September 2005, tells the true story of Francis Ouimet, a 20-year-old amateur golf player from a working class family, who shocked the golf world when at the 1913 U.S. Open he battled his idol, the defending British champion Harry Vardon.

Joe Jackson & Todd Rundgren tour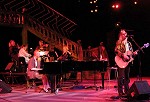 Joe Jackson recently toured the US and Europe together with Todd Rundgren (April to July 2005). The string quartet Ethel was the opening act. See list of tour dates.
The concerts featured an opening set by Ethel, followed by a Joe Jackson solo set (just JJ and a piano) and a Todd Rundgren solo set (Todd on acoustic guitar or piano) plus a couple of songs played together by all in the encore section.

Female artists cover Joe Jackson songs


US label Skipping Discs released an album entitled Different For Girls made up entirely of Joe Jackson songs performed by women artists and female-fronted bands. Release date: 28 Sept 2004.



More info at the Skipping Discs website

CD with JJ reading from "A Cure for Gravity"


In 1993 Joe Jackson read from his autobiographical book A Cure for Gravity at Germany's literature festival "Göttinger Literaturherbst" (see this page for more info). Now a CD with a recording from this event has been released. Joe Jackson and the German musician Heinz Rudolf Kunze are reading a total of four chapters (two in English, two in German).



More info from the publisher

JJ sings on William Shatner album


The album "Has Been" by William Shatner and produced by Ben Folds, features Joe Jackson on vocals on the track "Common People", a cover of the Pulp song. See this page for more info.



"Has Been" Press Release

Bonus CD with "Afterlife (lim. ed.)" in Holland


In the Netherlands Afterlife has been released as a limited edition with a second CD. This has almost the complete Amsterdam Heineken Music Hall concert from May 2003. See these pages for track list and ordering information.

New song "In 20-0-3"

Joe wrote this song to send up Mayor Bloomberg and the New York smoking ban, but also to help those fighting to get the ban repealed and to prevent similar bans elsewhere. All proceeds from CD sales will go to activist groups

FORCES,

NYC C.L.A.S.H., and

FOREST. This single can be ordered now from Joeís website and will ship by 16 February. For ordering info see this page.

New live album in March 2004


The live album Afterlife from the reunited Joe Jackson Band's recent tour will be released by Ryko on 16 March. Orders placed through Joe's website, however, will be shipped by 16 February – one month before the CD will be available in stores.
The live recordings are from the concerts in San Francisco, Los Angeles, Anaheim and San Diego.

Aug 2004: On Tuesday, 24 Aug 2004, Joe Jackson and Todd Rundgren share the bill for a special concert at the Delacorte Theater in Central Park in New York.

April 2004: For his graduate thesis at Virginia Commonwealth University's Theatre department, Andrew Hamm is staging a concert performance entitled "Joe Jackson's Night and Day." They are doing every song from both "Night and Day" albums as a two-act music theatre piece, featuring singers, actors, stage combat, and dance, backed by a live six-piece band. The dates of the show are 16 and 17 April 2004 at the RF&P Forum in the Science Museum of Virginia in Richmond.
"Joe Jackson's Night and Day" website

Aug 2001: Universal Music in the US re-releases Joe Jackson's first two albums as remastered CDs with bonus tracks. "Look Sharp!" includes "Don't Ask Me" and "You Got The Fever" – both outtakes from the Look Sharp recording sessions – while "I'm The Man" includes "Come On", a live recording from Joe's first American tour.

Sept 2000: Joe is playing piano and providing additional vocals on three tracks of Rickie Lee Jones's album "It's Like This".

Aug 2000: During the Gavin Triple A Convention in Boulder, Colorado, Joe performs a 55 minute set with just himself on grand piano and Graham Maby on bass.

July 2000: The new book by Don Breithaupt and Jeff Breithaupt, entitled "Night Moves – Pop Music in the Late '70s", features a foreword by Joe Jackson.

March 2000: Joe performs three songs by Kurt Weill during a 13-hour concert marathon in New York's Symphony Space marking the composer's 100th birthday.

Oct-Dec 1999: Joe promotes his book "A Cure for Gravity" in bookshops in Britain and the US, reading passages from the book, doing question and answer sessions and signing books and CDs.

Oct 1999: New CD "Symphony No. 1" is released by Sony Classical. It's not a traditional symphony written for orchestra. It's a large-scale instrumental piece in four movements, but written for several soloists (including electric guitar and electric violin) against a backdrop of keyboards and percussion.

July/Aug 1999: Joe plays a string of "just-for-the-hell-of-it" shows in New York City with Graham Maby (bass) and Gary Burke (drums). The dates are at The Bottom Line and at Joe's Pub.

Jan 1999: A&M Records in the US have re-released the 1981 album "Jumpin' Jive". The album has been remastered and repackaged, with new liner notes written by Joe.

1998: "Is She Really Going Out With Him?" is featured on the soundtrack of the film "There's Something About Mary".

Sept 1997: A specially arranged concert at Sony Music Studios in New York is filmed for a later TV broadcast in the PBS "Sessions at West 54th" series.

Sept 1997: A&M Records in Europe release a compilation CD of Joe Jackson's song material in its "Master Series" which includes three tracks previously not available on CD: "Don't Ask Me", "You Got The Fever", and "Out Of Style".

Sept 1997: A&M Records in Europe release a 2CD compilation of Joe's music, entitled "This Is It". It includes one track previously unavailable on CD: the song "Tilt" from 1980.

July 1997: American choreographer David Dorfman uses the music of "Heaven & Hell" as the basis for a dance piece, premiered in North Carolina on 8 July 1997 and performed at various venues across the US, culminating in a successful and critically-acclaimed week at the Joyce Theater in New York in October 1998.

Dec 1996: The soundtrack album of the US television series "Party of Five" includes the song "Stranger Than Fiction" by Joe Jackson.

May 1996: A&M Records in the US release a Joe Jackson compilation entitled "Greatest Hits". (The 1990 'best of' compilation "Stepping Out" had been released in Europe, Canada and Australia, but not the US.)

May 1996: Joe's cover of "The Harder They Come" is included in the compilation CD "Rock 'N' Reggae - Roots Of Rock", making it available on CD for the first time.

Feb 1996: Joe Jackson sets up his own website.

Oct 1995: Joe contributes a track to the XTC tribute album "A Testimonial Dinner – The Songs Of XTC". The track is "Statue Of Liberty".
Lyric quote taken from "Sunday Papers" (version on Live album)
---
Back to Main index
---
Copyright © 1995-2017 The Joe Jackson Archive