| | |
| --- | --- |
| | Teddy Kumpel interview |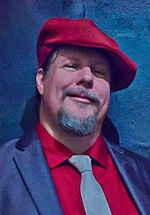 I was able to interview Joe Jackson's guitarist on the 'Fast Forward' tour for this website. Teddy talks about starting on the ukulele, securing the gig with Joe and working with him on the arrangements, plus 'guitar nights' in New York City.
JJ Archive: Teddy, can you tell me how it all began, how you started making music?
Teddy Kumpel: I think I played music before I was talking. My mom was an amazing classical piano player and church organist and my father was a mathematician who liked to play Broadway songs on the piano and sing. And they were both in barbershop quartets. So when I was a little kid my whole family, me, mom, dad and sister, used to sing barbershop quartets in the car when we were driving around. And I would always jam with my mom from a very young age. She just encouraged music and fun in the house.
But then I think school music system was where I started. I always played ukulele and guitar. When I was a kid that was my function in the family jam band. (laughs)
JJA: When did you pick up the guitar, at what age?
TK: Probably at three or four I started on the ukulele. That was the first instrument I played. And when I was eight I was in the school music system. They had a school band, school choir and school orchestra... school everything. It was the Seventies. It was well-funded back then, unlike now. So I was very lucky.
My music teacher, Claire Kahn was really great and she encouraged me to take home every instrument and try it. She sent me home with a tuba, with a French horn, a trumpet, a saxophone, drums... whatever I wanted. I played saxophone from 3rd to 12th grade. I played in the school band and marching band and concert band.
JJA: That's unusual, a guitarist who plays saxophone as well.

TK: I don't think it's that unusual. Bill Frisell played clarinet in school bands. I think a lot of people who grew up in that time participated in the school music program and there wasn't really any place for guitar in that scenario. I played guitar in the school jazz band. I had a rock band when I was in 7th grade that I played bass in. I played in the all-state New York jazz band when I was 16. I had a really great private teacher, Richard Rabatin when I was in 7th to 12th grade.

JJA: So it was never a question of choosing any other profession then going into music?

TK: Well, my mother tells me that my father wanted me to be a scientist. He thought I had an aptitude for that. When I was twelve I sat my parents down and I said: 'Okay, parents, I'm gonna be a studio guitar player.' They kind of freaked out. They didn't really know what to do with that information. They said: 'Okay, whatever.' But then that's what I did. I ended up going to the University of Miami for their Studio Music and Jazz studies program.

JJA: For how many years?

TK: I was there from 1983 to 1988 – I had a break in the middle, I was doing some touring with a band called Rare Silk. That was a great place to be. A lot of really great guitar players, great musicians, amazing teachers.

JJA: And were your tastes in music always eclectic?

TK: Well, I guess so. You know it's funny, when I was a kid we only had like five or six records in the house. We were very isolated. I grew up in the middle of nowhere and there was no real place to hear live music. I didn't have friends who listened to rock or anything. We listened to the radio but we were far out from the city, so we didn't have a really great way to listen to the radio.

In my parents' collection – that was really what I listened to, whatever they were playing from sheet music – we had Mahalia Jackson, gospel, we had Beatles 'Revolver,' we had the 'Oliver!' soundtrack, we had 'Miles Davis and Gil Evans + 19,' big band.

We had a lot of sheet music in the house. We had this book called 'The Great Songs of the Sixties' which was sheet music for all the hits of the Sixties. We used those to learn how to sight-read and jam and kind of sing along with my mom.

JJA: And do you remember going to gigs, to concerts?

TK: We went to classical orchestra concerts and apart from that... not really. Hendrix played like five minutes from my house when I was five. (laughs) But my parents didn't take me. They were not smoking pot or being flower children. (laughs)

JJA: Do you remember the first rock concert you went to?

TK: My first rock concert was Jethro Tull in 1978, I think. And this band called U.K. opened up for them which was way more interesting than Jethro Tull. I loved Jethro Tull when I was a kid and I still like them. But U.K. that was Eddie Jobson's band. He's a violin player who played with Zappa plus a lot of things. Terry Bozzio was playing drums. That's the drummer from Zappa's album 'Sheik Yerbouti' which is one of my favorite albums.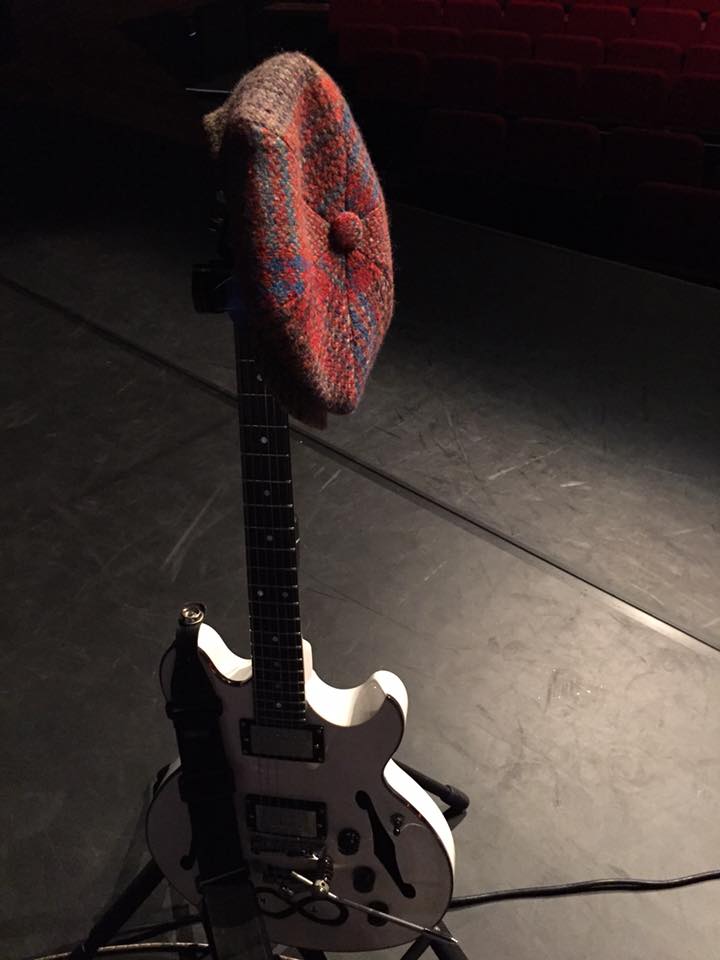 Around 7th grade – when I was about 13 – I started socializing with other young musicians more. And we had a family a couple of houses down from us, the Munsch family, and their brother Pete was a drummer in a rock band and they rehearsed all the time. His sister Dina and I would go there and watch them rehearse and we got inspired to put our own band together. So I had a band with his sister who was in my age group, and she was the guitar player and I was the bass player. We played everything... we played Rush, Eagles, Lynyrd Skynyrd, Pink Floyd, Zeppelin, all kinds of stuff.
JJA: Interesting selection! Pretty diverse.
TK: We tried to play Kansas songs once and we got upset. (laughs) But then I found my guitar teacher, Richard Rabatin, who I'm still friends with, who was a great mentor to me for six years, from 12 to 18 years old. He recognized that I had some talent and taught me all kinds of music theory and jazz. He introduced me to John Scofield, Bill Frisell, Pat Metheny and David Liebman and all kinds of out-there stuff, Kenny Burrell and Jim Hall.
We were studying Elizabeth Cotten fingerpicking guitar. We were studying all kinds of roots music, blues. But also doing classical atonal sight-singing and percussion studies, snare drum book reading. He really took me to music school without me having to go there. And when I got to Miami I placed out of a lot of classes because of his help. I didn't have to take the first few semesters of theory, for instance, because he taught me so much.
JJA: You received a good grounding.
TK: Yeah, I didn't realize until I got to Miami how much stuff he'd taught me. I thought: That's how everybody learns. (laughs) I was just very lucky to have him. Amazing guy.
JJA: What I'd like to know... When you were contacted by Joe, were you familiar with his music at all?
TK: The first three albums of Joe's were huge when I was in high school and I heard them all the time and liked them a lot and listened to them. I didn't study them or learn them as songs because by that time I was already into jazz. But they're a big part of my upbringing in high school time. But then I didn't really listen to his music after 'Steppin' Out' and the 'Night And Day' album. I didn't really know anything about him until he contacted me.
Although a friend of mine, Andy Ezrin, played keyboards in his band in the 90's. Andy went to Miami with me. So I went to Joe's concert at the Beacon in New York and liked it.
JJA: So how did it come about that you became part of his touring band?
TK: Joe wrote an e-mail to a bunch of ex-band members and friends asking for somebody who was good with singing and guitar effects. And Andy Ezrin forwarded me the e-mail and said 'Hey, you should do this gig, you would be perfect for it'. And I said, 'Yeah, I'd love to play with Joe. Any time. How do I do it?' And he told me, 'Just write him and say you wanna do it.'
And then I saw in the e-mail Joe sent out – he didn't blind-copy anybody – that there were like 20 people on the list and I could see all the e-mail addresses. Steve Vai was on there, all kinds of people that I didn't know. But there were also about six or seven people on the list that I did know. So I wrote to them and I said, 'Hey, will you recommend me for this gig?'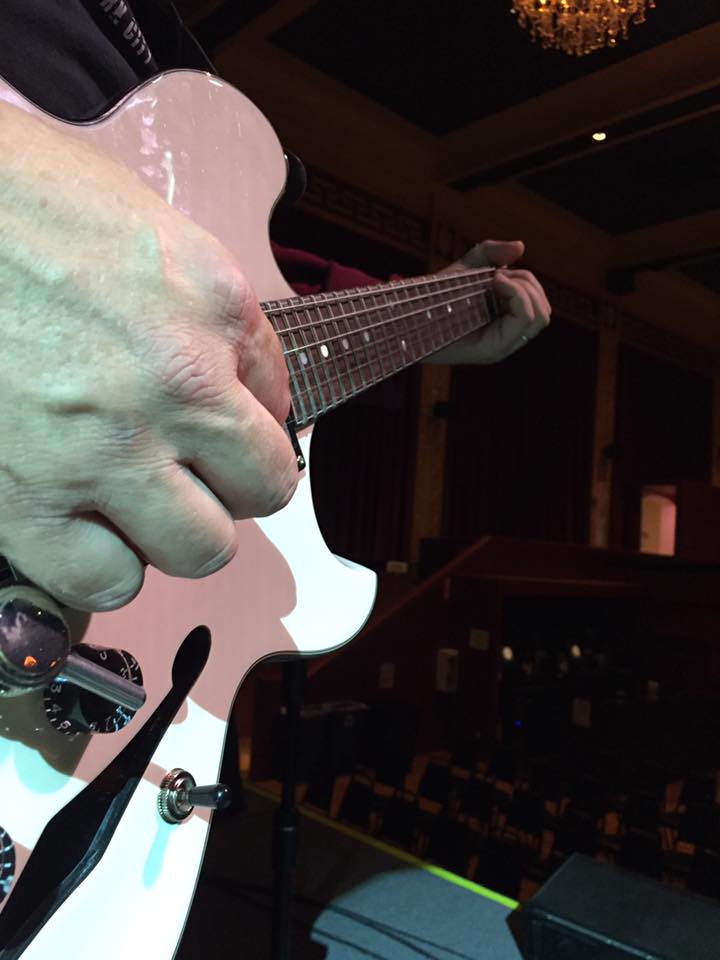 So they did and Joe called me up and said, 'Six of my friends have recommended you to me. I guess I've got to audition you. I don't know who you are. Never heard of you...' (laughs) 'You seem to be well liked amongst my peers.' I said, 'Sure, Joe, any time. When do you wanna do it?' – 'I'll send you some songs to learn and then you can meet me in my house and we'll see what happens.'
So I went to his house a couple months later. I learned the songs – I had a lot of time to learn them. And playing the songs with him was really natural and easy and friendly. We also played some jazz. We hung out for like three hours. I brought my whole effects rig to his house and he asked me... 'what's all this then?'... I gave him a tour of the sounds and he seemed to like them.
JJA: You said Joe's e-mail mentioned guitar effects.
TK: Yeah, that's one of his goals for the band because he wanted to keep it small. So he wanted somebody who could imitate a lot of instruments and play very orchestrally. So he asked me about it and I gave him a rapid-fire demo of like 20 really diverse sounds that may or may not be things he would like. He said, 'Wow, how do you make a sound like a violin with your guitar? Oh my god. Sounds like an orchestra.' I guess he liked it.
Anyway, I didn't hear from him for a couple days and then I got another call from him saying, 'Thank you for not making me audition anyone else.' That's the best compliment you can get from a guy like that. And, you know, the rest is history, I guess.
JJA: I'm wondering, how did the rehearsals go? I mean, did Joe come up with everything worked out, the way he wanted everything to sound, or did he just give rough ideas and you contributed?
TK: Both really. He's both very open-minded and very specific at the same time. So he's got ideas coming in for some songs and other songs he'll say, 'I have no idea what you should do on this but... try anything and I'll tell you...' So some songs we'd search around for things he liked. But he's great at putting together a show and choosing tunes that go together really well, I think.
JJA: For instance, on 'Real Men' you feature on guitar very strongly. How did that come about?
TK: That was all his idea. He said, 'I want dub guitar in the verses and I want screaming guitar for where the guys sing.' So I just did that and he said, 'Great.' (laughs) Probably the first time we played that was similar to how we played it in the show. He's very fast. He's not one to wait around for things to be good. If it's good right away, it's good. If it's not good right away, let's try something else.
JJA: And did you know any of the songs you played, I mean, his catalogue numbers, were there any you were familiar with?
TK: Sure, 'Sunday Papers,' 'One More Time,' 'On Your Radio,' I knew those really well. I didn't know 'Real Men.' I never heard that before. What else... 'Can't Get What You Want' of course, I knew that. 'Another World.' Yeah, I knew all the ones that happened before 1986. (laughs)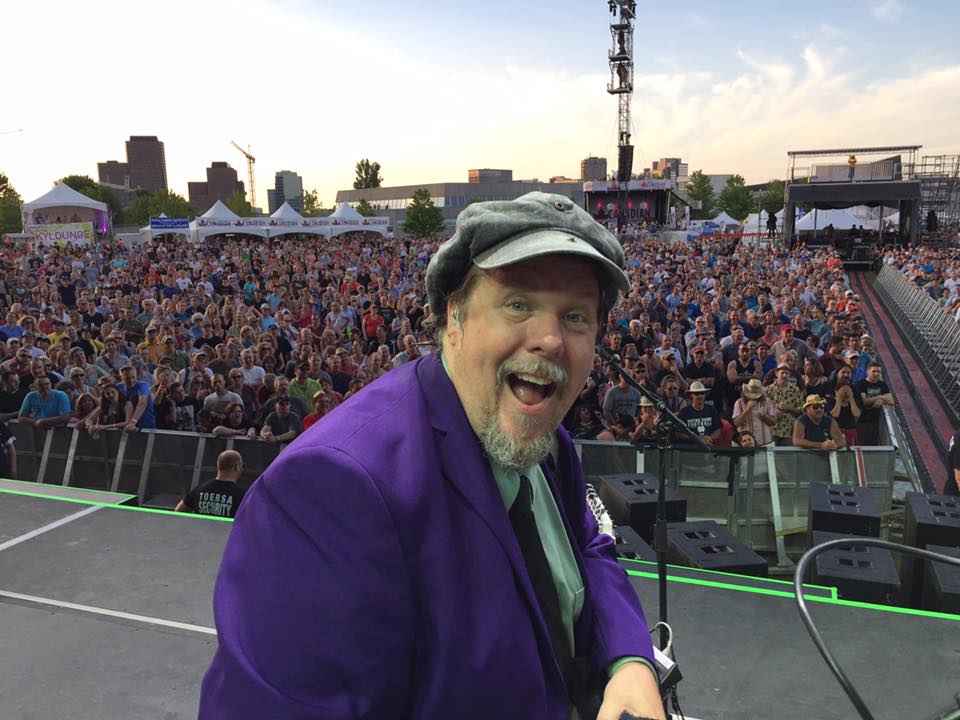 JJA: And the songs on the new album?
TK: The new album he gave me right before the audition, so I knew that fairly well. But he brought out other stuff. The thing with Joe and me, we have a lot of music in common. Like we both love New Orleans music, old big band music, Steely Dan. We both love Mahler. He's also a huge Zappa fan. Yeah, we both have a lot of similar musical interests so it's pretty easy for us to gel.
JJA: At one point in the show, during 'Ode To Joy,' you suddenly freeze up for a couple of seconds. I'm wondering who came up with this idea?
TK: Joe, of course. He loves inexpensive theatrical ideas. (laughs)
JJA: Yes, there's always something theatrical in his shows. Looking back on the tour what were the highlights for you? Any shows in particular?
TK: The last show at the Apollo was pretty spectacular. Regina Carter joined us and it was so fun to play with her. She's amazing! And we were all really bittersweet, excited to play. It's sentimental to the whole for us to play at the Apollo cause it's such a great, classic New York venue. So I think that one came together really well.
But I mean in general I can't think of a show that was bad. Sometimes there were better sounding rooms then other ones. But I think overall the shows were very consistent and very high-level. I guess the standing-room shows sometimes are more fun, for me personally. Just because people are standing up and dancing around more and I kinda like that. (laughs)
JJA: What about the festivals? They can be more difficult because the audience usually is a mixture of fans of several bands. What was your experience?
TK: We played in Ottawa at a giant festival. It was like 20,000 people there and it felt to me like any other show, like everybody there was really into the fact that Joe was there. Billy Idol was playing the same date as us, so there were probably a lot of Billy Idol fans there. To me it felt great, it didn't feel difficult at all, totally natural.
JJA: What about the practicalities of touring, like sleeping on the bus?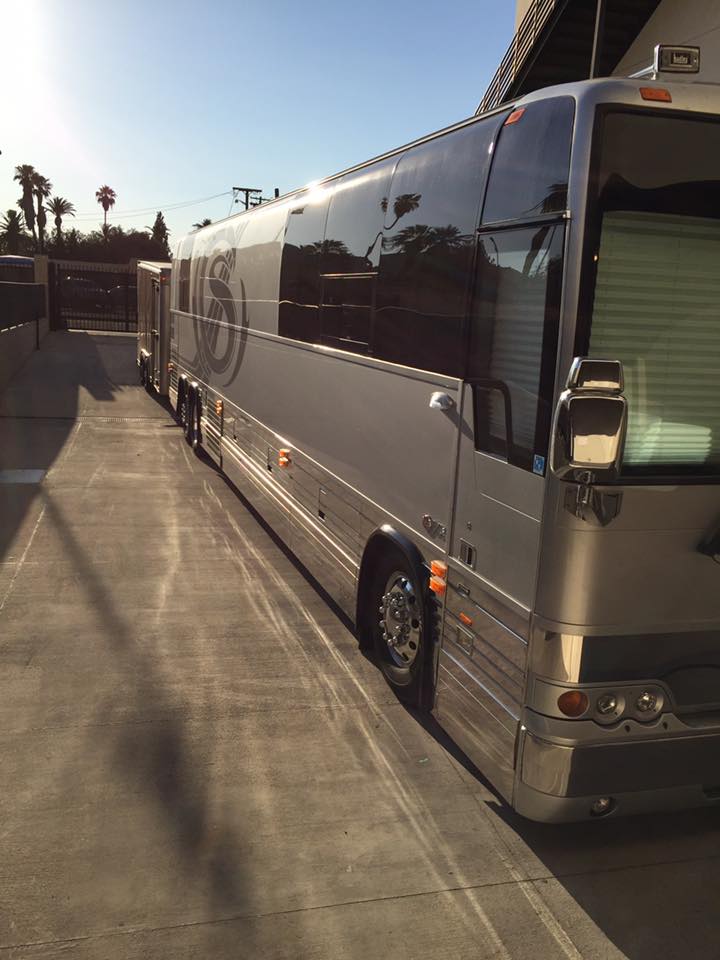 TK: Days off you get a hotel, gig days you have a bus.

JJA: From the pictures I've seen, the tour bus looked quite comfortable.

TK: The European one was more comfortable than the American ones. So, go Europe! (laughs)

JJA: So you managed to get some sleep, right?

TK: Yeah, definitely. Yes. And we had a really good bus driver who knows how to drive smooth. Very lucky. In any case, I loved it, it was great! I mean, what other job can you get that you get to hang out with people you love and play music with and just be nomads together? So it's like a little isolated tribe, a tribe bringing music to people. It's a beautiful thing. And the fans are so amazing on Joe's tour. I was blown away by how sweet everyone is and how interested in his thing they are and how welcoming they were to me and Doug. It's really great to feel that.

JJA: So if you received an e-mail or a call from Joe again to do another tour, you wouldn't hesitate?

TK: No, not at all. He's my favorite to play with. No hesitation whatever. (laughs) In fact I'm writing him all the time saying: 'Dude, come on, let's go to Japan. Come on, buddy!'

JJA: But there aren't any further plans?

TK: There're not any right now, but we'll see. (Update: The band are doing another US tour in May/June 2017... see this page.)

JJA: And for you personally, what are your next projects?

TK: In August [2016] I taught at a guitar camp that Joe Satriani runs. Steve Vai was there, Eric Johnson, and Alex Skolnick from Testament. And we had a really great time. 200 campers. Teaching guitar for four days with amazing guitar players. Can't go wrong!

And in September I'm on tour on the East Coast with my own band, the Loopestra. Then in October I'm back in New York, I'm gonna play every Monday at midnight at the Rockwood Music Hall. Well, Monday midnight, that sounds like not a good time to play, right? But it's always packed. And it's sort of like 'guitar night' at Rockwood Music Hall every Monday. Jim Campilongo plays before me and he's really amazing. Another guy named Ryan Scott plays, also amazing. So we have like three pretty good guitar players playing in a row. Besides JJ, my band is my focus, and my work mixing and playing other people's gigs locally in NYC.

The interview was conducted by Andreas Wostrack on 18 August 2016 via telephone.

Back to Teddy Kumpel | band members

This page was last updated 17 March 2017. To send additions/corrections go to the contact page.

Copyright © 1995-2017 The Joe Jackson Archive
Pictures: Copyright © Teddy Kumpel and/or Doug Yowell. Used by permission.